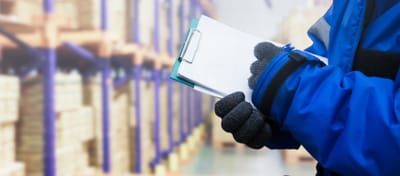 Cold Chain Temperature Monitoring with Remote Temperature Sensors and More

Monitor the entire cold-chain

Swift Sensors comprehensive line of sensors makes it possible to integrate cold chain monitoring, from processing and production, transportation, storage, and delivery. The Swift Sensor temperature monitoring system provides up-to-date temperature data and high performance in any environment.

Prevent loss in the processing, transportation, and service

Set simple or complex thresholds and notifications to instantly notify of warnings or critical conditions in real time before critical items are damaged or spoiled. Utilize cold chain temperature monitoring to prevent loss.

Connect with existing sensors

In addition to Swift Sensors complete line of wireless sensors, connect with thousands of existing sensors with the general sensor adapter or the 4 – 20mA sensor adapter.

Swift Sensor's Wireless Remote Temperature Sensor allows temperature monitoring in hard to reach places within your facility. The remote sensor will not expose the sensor electronics and communications to extreme temperatures and radio interference. The temperature sensor is mounted on the end of 3' sealed probe and can measure temperatures ranging between -40°F to 257°F. The sensor is ideal for walk-in coolers and walk-in freezers where the metal shielding of the structure limits wireless communication. Each sensor is powered with 3V coin cell battery and includes the Swift Sensors cloud-based dashboard for real-time monitoring, reporting, and immediate notifications if the temperature exceeds the thresholds you have set.