You need high precision and guaranteed reliability for your comprehensive measurement data? Exhaustive testing is important for your developments? You are looking for a tool that allows you to make fast decisions when needed? DEWETRON is your reliable partner for aerospace testing as well as for defense testing. Together we will find the right solution, that exactly fits your needs and is easily and quickly adjustable to any challenge you will ever face.




1. Engine test systems for hundreds of channels
Engines are getting more efficient: They will get "quieter" and require less maintenance.
Rigorous testing is required to fulfill these demands. DEWETRON systems are designed to record hundreds of static channels, which acquire data up to 100 S/s, and also support high dynamic channels with sampling rates up to 2000 kS/s.
Measurement data and analysis results are shown in real-time in the control room.
Isolated conditioned signal inputs
Distributed measurement channels
Redundant capture and storage
2. Wind tunnel test systems and testing equipment
Models of proposed aircraft or components are aerodynamically tested using a variety of analog sensors. Synchronization of the wind tunnel (speed) with the recording of hundreds of channels with high dynamic range and high sampling rates are the demands that we can perfectly support.
Scalable systems from 16 to 2000 channels
Wind tunnel synchronization (speed)
Synchronous and high-speed video
Portable and rugged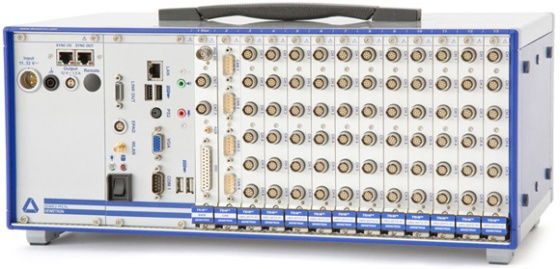 3. Aerospace Component Testing Measurement Solutions
Servo-drives and actuators, power supplies, landing-gear mechanics and power generators are only a few examples of the scope of aerospace components, DEWETRON systems can measure. Our data acquisition and test system records various types of analog and digital channels, locally or decentralized as required.
Longtime recording with the possibility to detect faults immediately and a possibility to review and analyze data during recording are essential features provided by a DEWETRON data acquisition system.
Isolated universal input channels (voltage, strain, acceleration, …)
Review and analyze during recording
Automatic fault and fail detection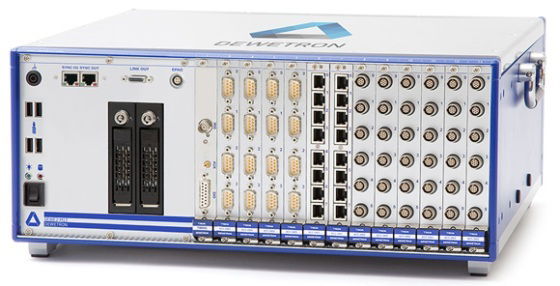 4. Aircraft's maintenance & troubleshooting measurement systems
DEWETRON data acquisition or inspection systems provide the many features and functionalities necessary for maintenance and troubleshooting tasks. Recorder, FFT analyzer, fault recorder, scope as well as order analyzer can be included.
Portable, battery-powered system
Multiple input types
One software for many tasks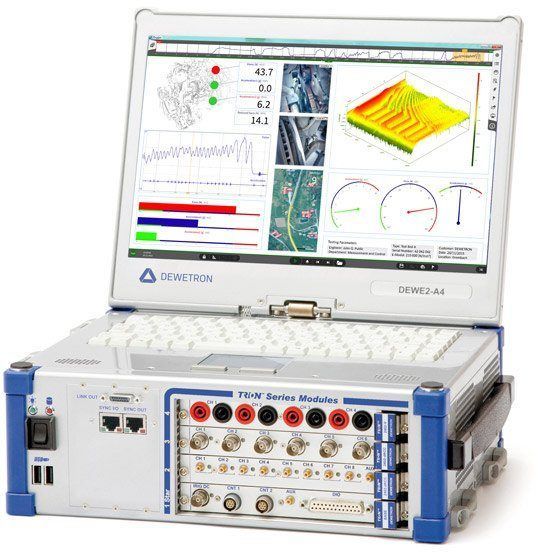 Recommended products


USB-Ethernet Data acquisition systems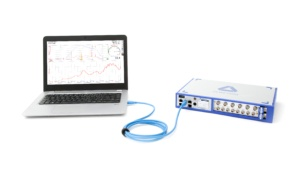 Mainframes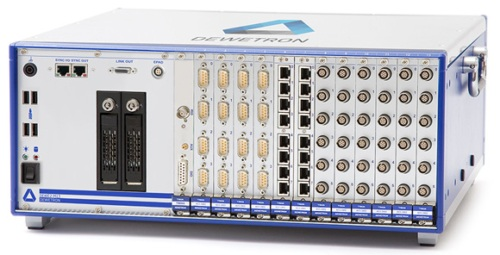 Oxygen Software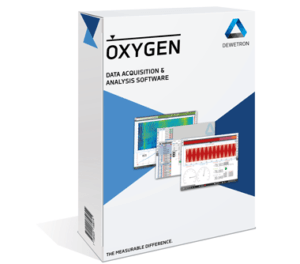 Signal Conditioning


CAN BUS Modules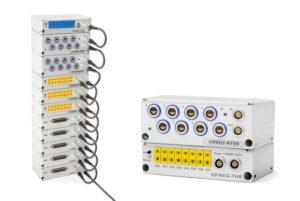 Sensors