The new PU[REC] - your portable partner everywhere
The rugged chassis allows you to use the device even in rough environments to analyze electrical or mechanical components in sectors like aerospace & defense, power, industrial & manufacturing, automotive or any other application you can imagine.
HARD FACTS
DEWETRON's PU[REC] is exactly what you need. Therefore, it is you who decides the capabilities of your new data recorder. You can choose between two options: 50 kS/s or 200 kS/s. In addition to that, you can extend your PU[REC] with a highspeed CAN interface and customize it with a wide range of analog input channels (MSI) as well as with quasi-static channel expansion modules (EPAD2).
SAMPLING RATE
50 kS/s (optional 200 kS/s)
ANALOG INPUT CHANNELS
16 x 9-pin female D-SUB, ± 10 V
DIGITAL INPUT CHANNELS
Digital I/O & counter
DATA STORAGE
1 TB SSD (1 week 16 channels @ 50 kS/s)
DIMENSIONS
463 x 129 x 318 mm

DISPLAY
15,6″ multi-touch display, full HD
POWER SUPPLY
90 to 264 VAC
ACCURACY
± 0.02 % of reading
± 0.01 % of range ± 20 μV
OPTIONS
CAN
WEIGHT
7.3 kg
YOUR MEASUREMENT DEVICE FOR FIELD TESTS
PU[REC] is your ideal partner for field tests. This is for instance guaranteed by the portable design, the simple synchronization options and the pre-installed measuring software OXYGEN, which can also be operated via the integrated multi-touch display.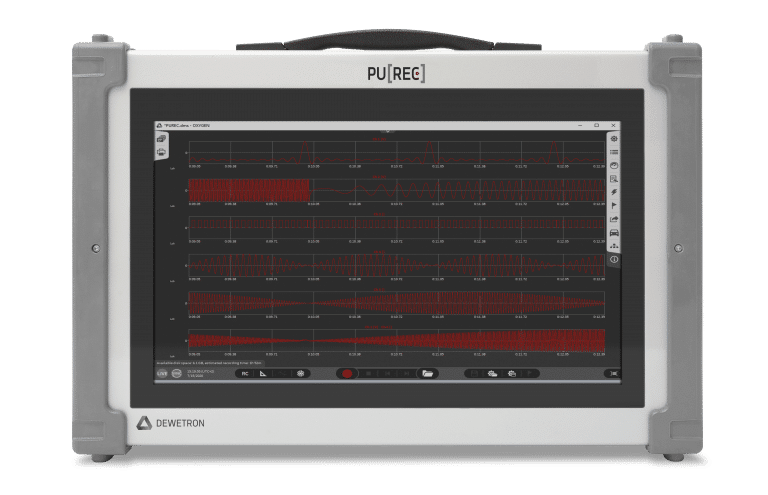 YOUR RELIABLE PARTNER
Your PU[REC] and its 16 expandable channels allow you to record your data reliably and gaplessly – exactly like you need – with various features (trigger, export, visualization, analysis, reports, etc.).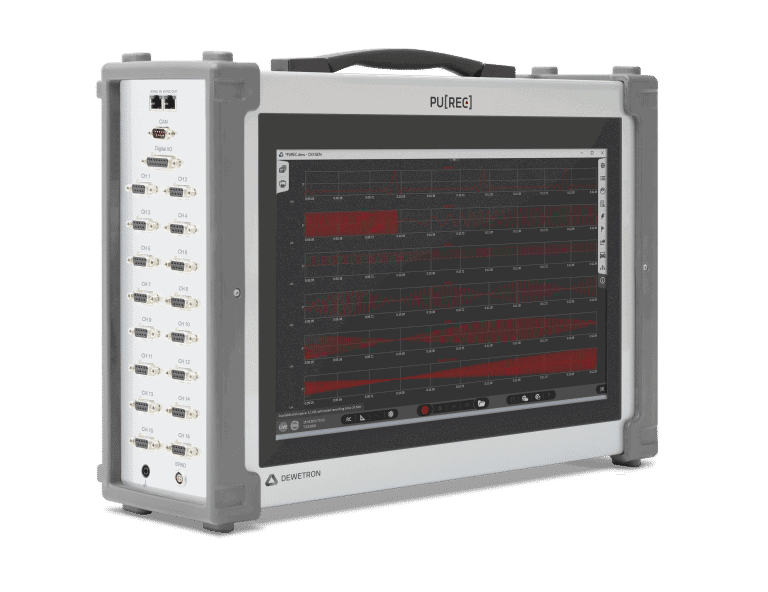 THE NEW PU[REC] WITH MEASUREMENT SOFTWARE OXYGEN
The pre-installed measurement software OXYGEN – also a DEWETRON product – enables gapless data recording. OXYGEN is the most intuitive measurement software, you have probably ever seen and even allows you to operate it via multi-touch display. Customize the software according to your measurement tasks by defining different screens and views
MAKING A DIFFERENCE
Our new PU[REC] is different to all the measurement systems you might already be familiar with. DEWETRON's latest innovation comes along with 16 channels and can be used wherever needed due to its low weight and the fact of being portable.
ADD-ONS AND EXPANSION

Analog Input Channels (MSI)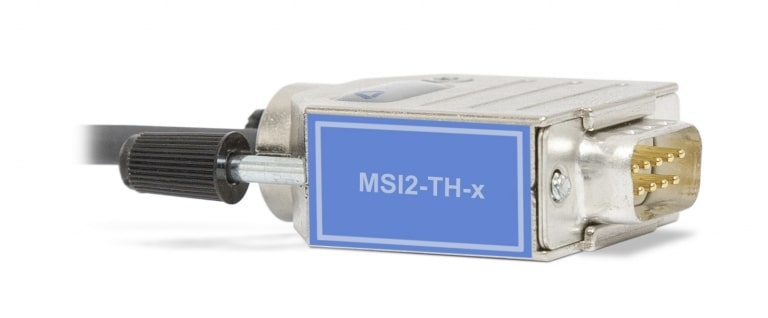 MSI2-TH-x
Thermocouple sensors: standard models for type K, J, T
others on request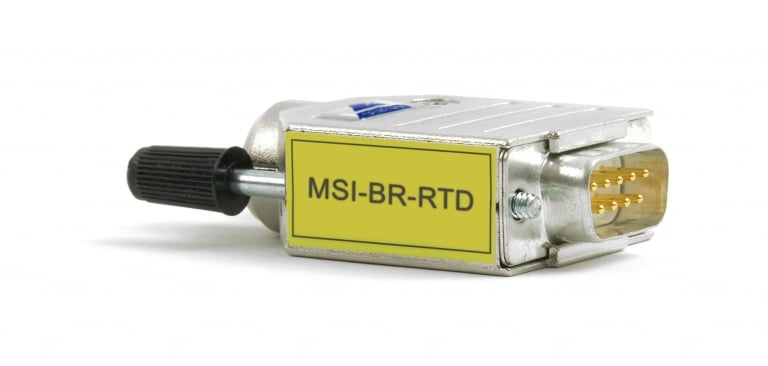 MSI-BR-RTD
RTD sensors: 2-, 3-, 4-wire connection
Pt100, Pt200, Pt500, Pt1000, Pt2000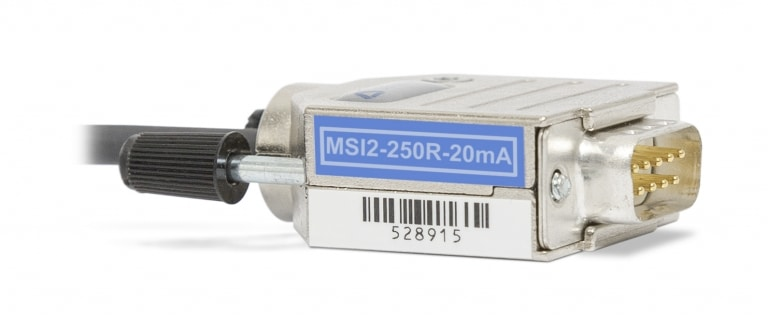 MSI2-250R-20mA
4 to 20 mA sensors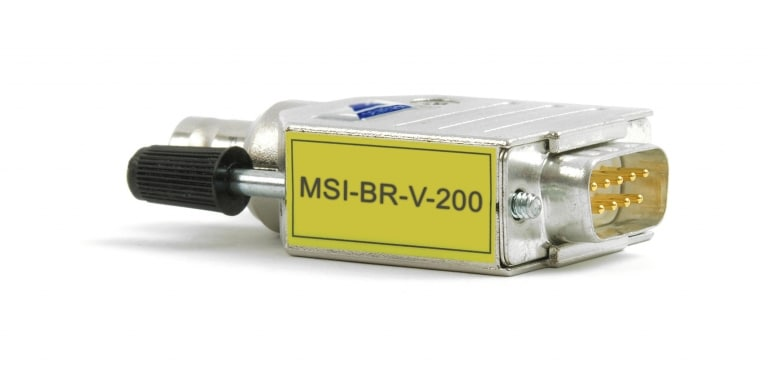 MSI-BR-V-200
Voltage up to 200 V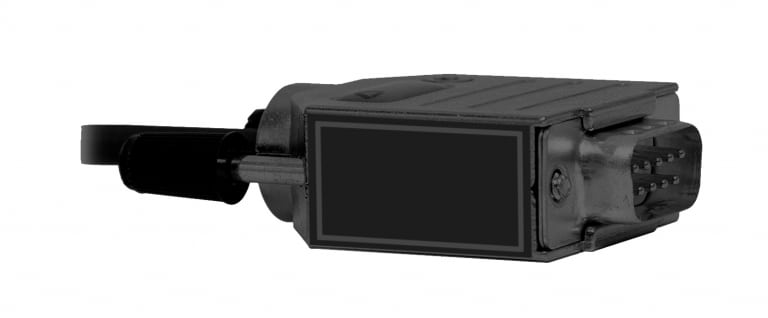 MSI2-V-600
Voltage up to 600 V
Quasi-Static Channel expansion via EPAD2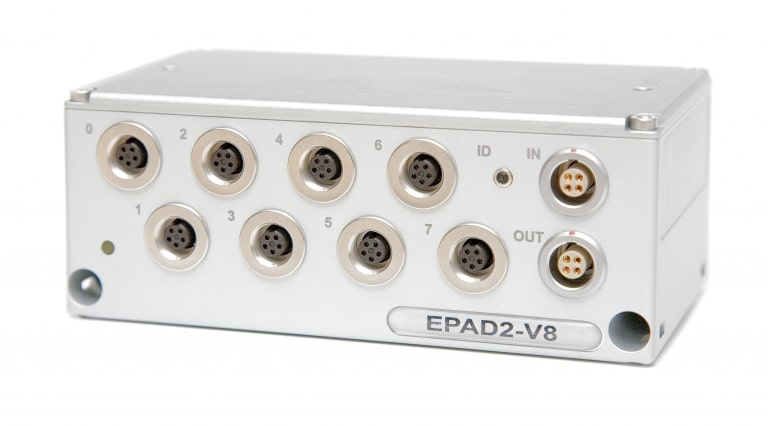 EPAD2-V8
8 isolated voltage inputs
Input: max. ± 50 V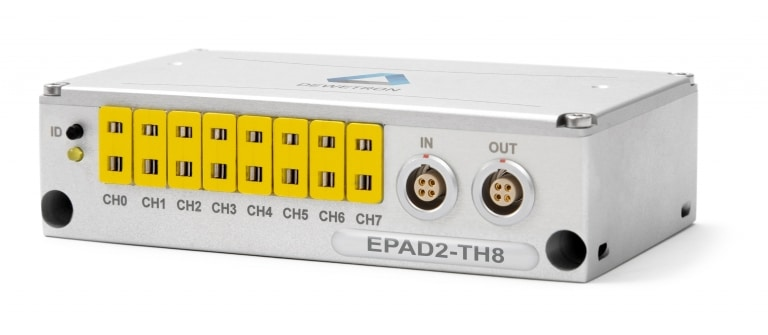 EPAD2-TH8
8 thermocouple inputs
Input: types K, T, J, E, R, S, B, N, C, U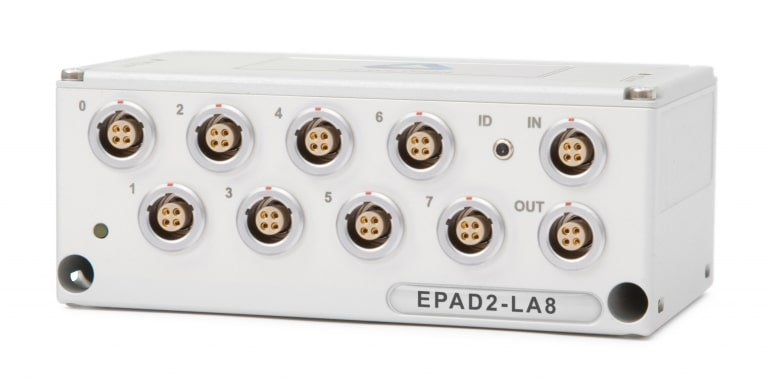 EPAD2-LA8
8 isolated current inputs
Input: max. ± 30 mA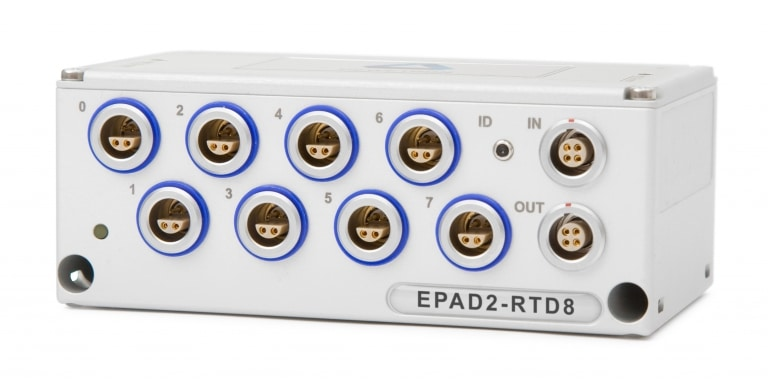 EPAD2-RTD8
8 isolated RTD inputs
Input: Pt100, Pt200, Pt500, Pt1000, Pt2000
Resistance: 0 - 999.99 Ω