Barely a year has passed since OXYGEN 5.0 was released and took our data analysis software to a new level. Now it is time to introduce you to the latest version of OXYGEN: OXYGEN 6.0 is here! In this new software release we have listened more than ever to our customers' feedback. As a result, you will find many features in OXYGEN 6.0 that will simplify your everyday life or even enable you to use completely new applications. You will find out what is new in the next paragraphs. However, if you want to get started right away, you can download OXYGEN 6.0 directly here:
New features:
5. Further features
File management
In OXYGEN 6.0 it was a big concern for us to make the handling of data files easier and more efficient. The following new options are now available to you:
Open multiple *.dmd files: You can now open multiple *.dmd files at the same time. For example, if you are working with OXYGEN-NET but the bandwidth of your network is not sufficient to transfer the data, this is no longer a problem. You can record the data individually and then, due to OXYGEN 6.0, merge them into a single *.dmd file.
Batch export: An often-requested feature finally becomes reality in OXYGEN 6.0: batch export. With batch export it is possible to export multiple data files at the same time with the same export settings. This saves time and work!
Batch processing: In OXYGEN 6.0 it is not only possible to export different data files simultaneously, but you can also process different *.dmd files at the same time. With batch processing, for example, power groups, formulas and much more can be automatically changed in several files at the same time.
File History: Have you ever accidentally deleted or overwritten something in OXYGEN and wanted to go one step back? That is now possible with the file history. Each time you press the store button, a storage point is created to which you can return at a later time.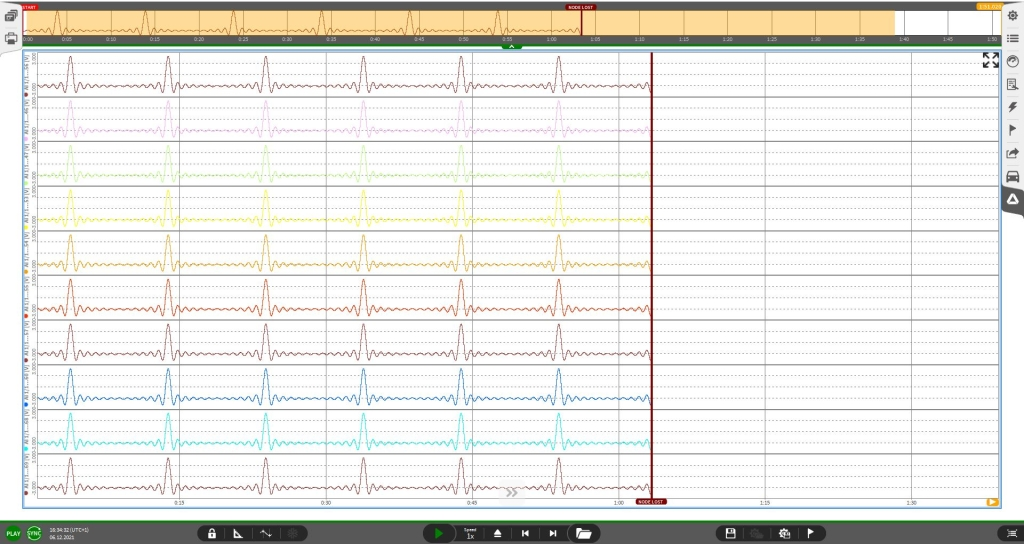 Open multiple *.dmd files in OXYGEN 6.0
Array math
Mathematical calculations are at the heart of any data analysis software. In the latest OXYGEN release, we therefore enable you to perform mathematical calculations with arrays, such as FFT or CPB data. The syntax is similar to the well-known Python and C++ syntax. This means, for example, that the first element of an array is marked with the index 0. In array math you can use all basic arithmetic operations. Additionally, the use of trigonometric and logical functions is also possible. Statistical channels can now also be created using array data. The output is always an array with the same dimensions (number of elements) as the original array.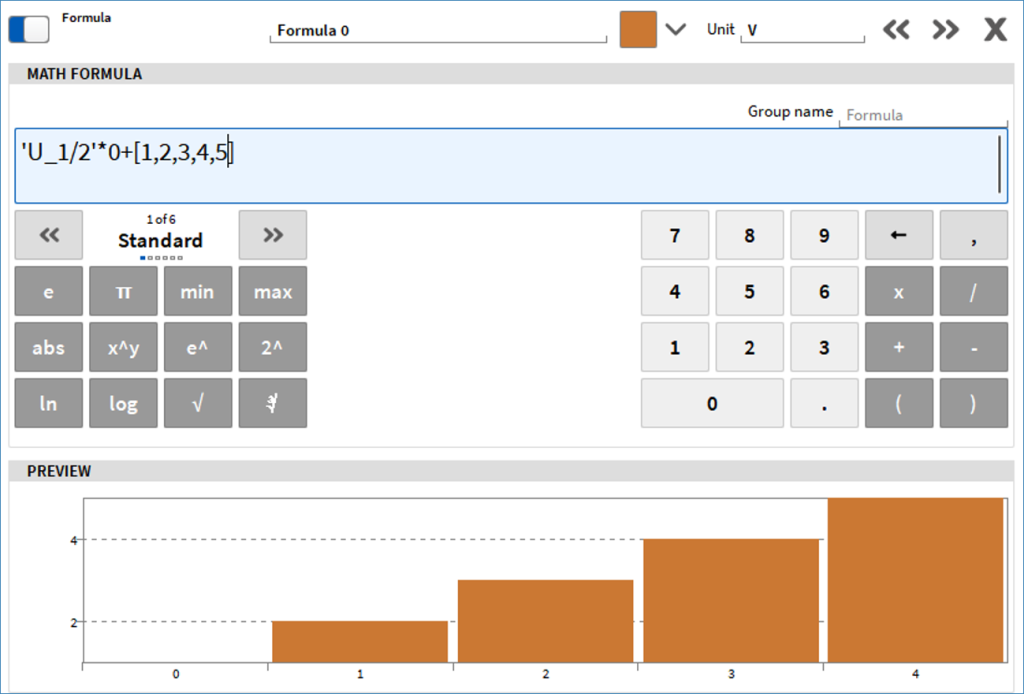 Array math in OXYGEN 6.0
AVT Alvium Cameras
OXYGEN 6.0 now supports two new cameras:
Alvium 1800 U-240c: 1936 x 1216 pixel (2.4 MP) @ 126 fps
Alvium 1800 U-040c: 640 x 480 pixel (0.4 MP) @ 289 fps
These two cameras can be connected and powered via USB 3.0. Synchronization of the cameras by means of triggers is also possible. The requirement for this is the use of a TRION-TIMING, -VGPS or -BASE module. Starting with OXYGEN 6.0 it is further possible to rotate video recordings. So, if you ever need to mount a camera sideways or on the ceiling, it is now easy to compensate for this.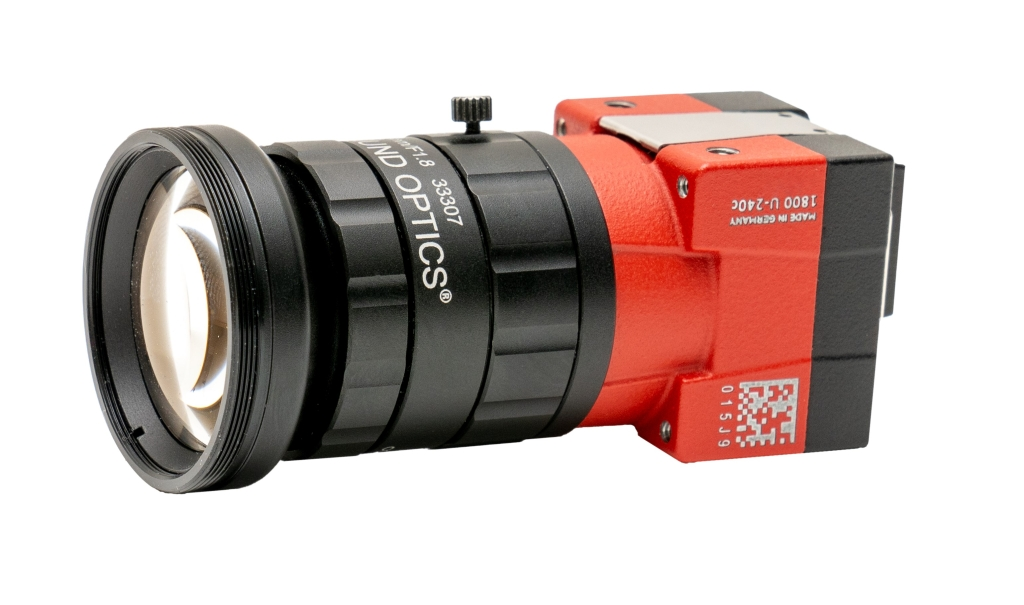 Two new AVT Alvium cameras are now supported
New export format *.uff
A file format frequently used in the post-processing of NVH data is the Universal File Format 58. In OXYGEN 6.0 it is now possible to export measurement data as *.uff files (binary or ASCII). You can save each measurement channel individually, or all measurement channels in one file. The following export formats are now available in OXYGEN 6.0:
*.csv format
*.txt format
*.dmd format
*.mdf4 format
*.mat format
*.xlsx format
*.rsp (rpc III) format
*.wav format
*.dat format (DIADEM)
*.nt format (DynaWorks)
*.h5 format
*.uff format (binary, ASCII)
Further features
In OXYGEN 6.0 we have implemented many more small improvements. For example, CPB analysis up to 500 kHz is now possible. This is a useful enhancement especially for structure-borne measurements. Furthermore, the export of relative harmonics is possible in our latest release. This means that the amplitudes of the harmonics are given as a percentage relative to the fundamental frequency. To further optimize the usability of OXYGEN, we have split the system settings. You will now find two new categories in your OXYGEN sidebar: Measurement settings and OXYGEN setup. Finally, performance improvements and bug fixes have also been carried out. OXYGEN-NET systems with a high number of channels now work significantly faster. This affects, for example, the loading of setups or the editing of channels.

CPB analysis up to 500 kHz is now possible
More about DEWETRON
DEWETRON specializes in the manufacture of high-precision test and measurement equipment. Thus, their products are used in many different fields. Examples are the automotive or energy industry. We also distribute the intuitive OXYGEN software for recording and analyzing measurement data. For more information about DEWETRON products, please visit our www.sci-meas.com or contact us directly.