The mining industry operates in very remote and harsh environments with dust, extreme weather and temperatures conditions and lack of resources. Engineers are continuously challenged with numerous technical problems they have to identify and solve. With all these troubleshooting, commissioning and periodic inspections operations are always challenging task that require robust and efficient test and measurement technologies, that can be operated remotely and provide fast and reliable results. Industrial computer based measurement solutions have evolved significantly over the past years One of the highlight of the new measurement technologies is DEWETRON's PU[REC]. The company transferred over 30 years of experience in the measurement industry and developed the product that addresses robustness, adaptability to different sensor connection, flexibility, long and fast memory recordings, ease of use and user friendly software integration with on-line analysis and reporting. Dewetron's PU[REC] is designed to deliver fast results and at very affordable investments.
HARD FACTS
DEWETRON's PU[REC] is exactly what you need. Therefore, it is you who decides the capabilities of your new data recorder. You can choose between two options: 50 kS/s or 200 kS/s. In addition to that, you can extend your PU[REC] with a high speed CAN interface and customize it with a wide range of analog input channels (MSI) as well as with quasi-static channel expansion modules (EPAD2).
SAMPLING RATE 50 kS/s (optional 200 kS/s)
ANALOG INPUT CHANNELS 16 x 9-pin female D-SUB, ± 10 V
DIGITAL INPUT CHANNELS Digital I/O & counter
DATA STORAGE 1 TB SSD (1 week 16 channels @ 50 kS/s)
DIMENSIONS 463 x 129 x 318 mm
DISPLAY 15,6″ multi-touch display, full HD
POWER SUPPLY 90 to 264 VAC
ACCURACY ± 0.02 % of reading
± 0.01 % of range ± 20 μV
OPTIONS CAN
WEIGHT 7.3 kg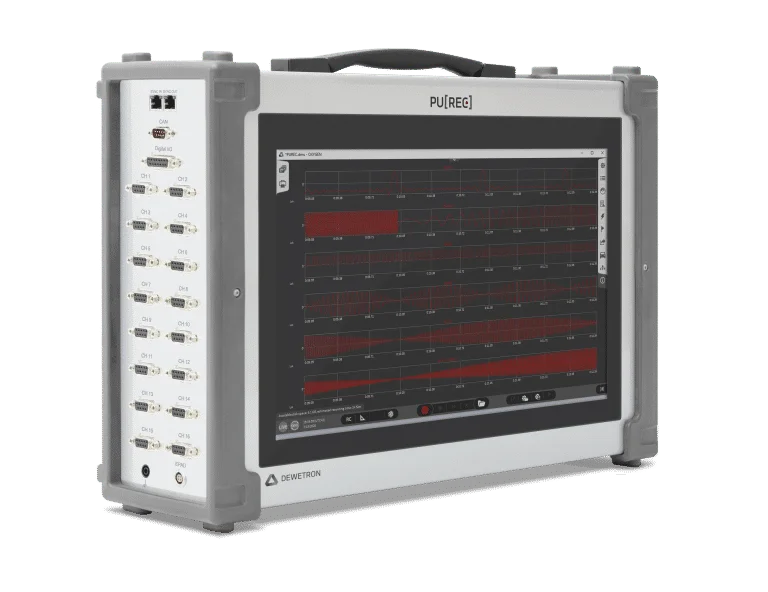 PU[REC] is your ideal partner for field tests. This is for instance guaranteed by the portable design, the simple synchronization options and the pre-installed measuring software OXYGEN, which can also be operated via the integrated multi-touch display. With its 16 expandable channels allow you to record your data reliably and gaplessly – exactly like you need – with various features (trigger, export, visualization, analysis, reports, etc.).
THE NEW PU[REC] WITH MEASUREMENT SOFTWARE OXYGEN
The pre-installed measurement software OXYGEN – also a DEWETRON product – enables gapless data recording. OXYGEN is the most intuitive measurement software, you have probably ever seen and even allows you to operate it via multi-touch display. Customize the software according to your measurement tasks by defining different screens and views. Click for more information about the Oxygen Software.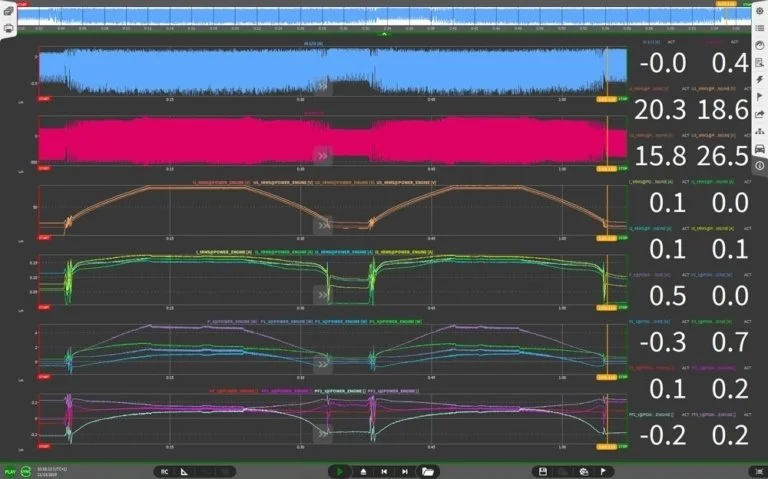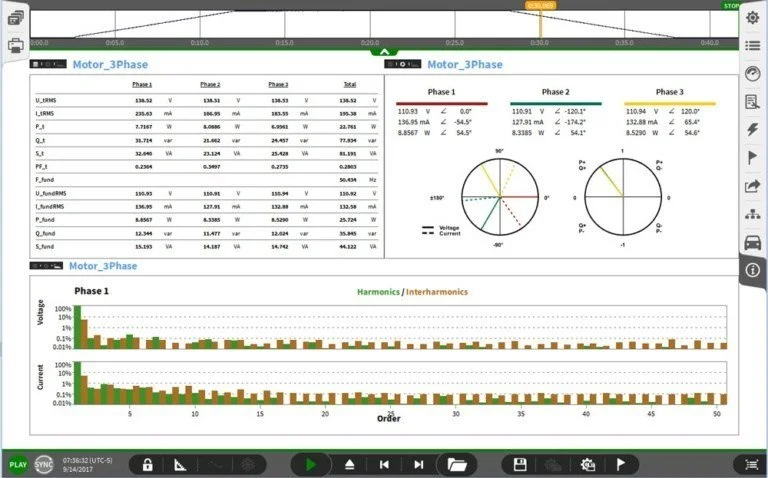 Contact us for more information or to request demonstration or product evaluation. You won't regret it!
Tel: 02 8875 7827
email: info@sci-meas.com