No matter whether stationary or mobile, whether low-cost entry model or high-precision high-end system – DEWETRON has a suitable measurement system for every requirement. However, the best thing about it is that our measuring system adapts to your needs and not vice versa. This is only possible due to a large number of interchangeable TRION(3) DAQ modules. These provide you with an unprecedented level of modularity. But which system is right for you? In this article we would like to introduce you to a part of our product portfolio covering not only the specifications of the devices, but also the corresponding applications.
Power Analyzer – for precise power measurement
DEWETRON's Mixed Signal Power Analyzers are the optimal companions when you have the highest requirements for power analysis. With a consistently low measurement error of only 0.03 %, precise and reliable measurements are possible even at low ranges. Our power analyzers offer a sampling rate of up to 10 MS/s at 18-bit A/D resolution. Together with a high measuring range of up to 1000 VRMS and 20 ARMS, this guarantees highest reliability in all measurement scenarios. The mixed signal power analyzers also comply with CAT IV, the highest safety standards available on the market. Furthermore, they also feature an internal sensor power supply. Additional equipment and external power supplies are thus a thing of the past. All these features make our power analyzers perfect for all kinds of DAQ applications – no matter how complex. Vehicle test benches are a relevant example. However, this application does not only refer to intensive analyses of combustion and electrification, but also to topics beyond the powertrain. You can learn more about this subject in our success story about high precision power analyzers for automotive test benches.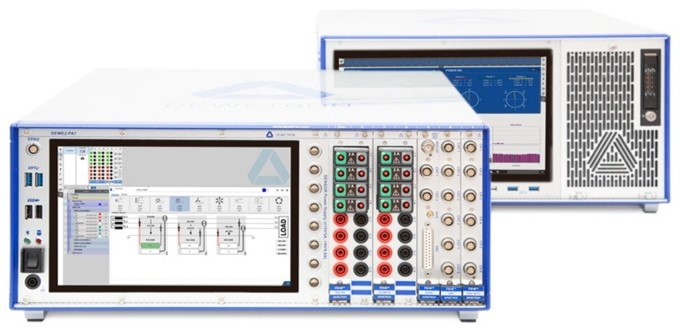 All-in-one – mobile and powerful
Our portable and extremely robust all-in-one systems consist of measurement hardware, display and a powerful PC. This makes them perfect for mobile data acquisition and analysis. Our all-in-ones come with up to 1 TB of storage, 10 MS/s sampling rate and optional battery operation. Another argument supporting our all-in-one systems is their modular design. Due to the large number of interchangeable TRION(3) DAQ cards, you are equipped for any application. With our front ends, which are also available, you can easily expand your DAQ system with additional channels. One of many possible applications of our all-in-ones is recording and analyzing crash test data. Due to the flexible design of the system, you can easily take along the device. The raw data collected during the test is processed directly on the system and presented on the display. We have also created a success story for this: Crash tests with Split-Hopkinson pressure bar.

Mainframes – many channels in a compact design
Our mainframes also come with a built-in PC, but without a display. Mainframes are our DAQ systems with the highest channel density. You can configure up to 16 slots for interchangeable TRION(3) DAQ boards, which are all read out synchronously and with a sampling rate of 10 MS/s. Thus, it is possible to perform a gapless raw data recording with up to 1 GB/s. Our TRION(3) DAQ boards are available in a variety of versions, ranging from TIMING modules to POWER modules and multifunctional MULTI modules. Our mainframes are predestined for applications in which a large number of channels are required and the system must be placed in a location that is difficult to access. One example is the measurement in wind tunnels. Not only do harsh conditions often occur in wind tunnels, but one also regularly has to distribute the measuring instruments over a wide area. The large number of possible measurement variables also requires a high channel system with flexible modules. More detailed information on this topic can be found in our success story on distributed high channel wind tunnel measurement systems.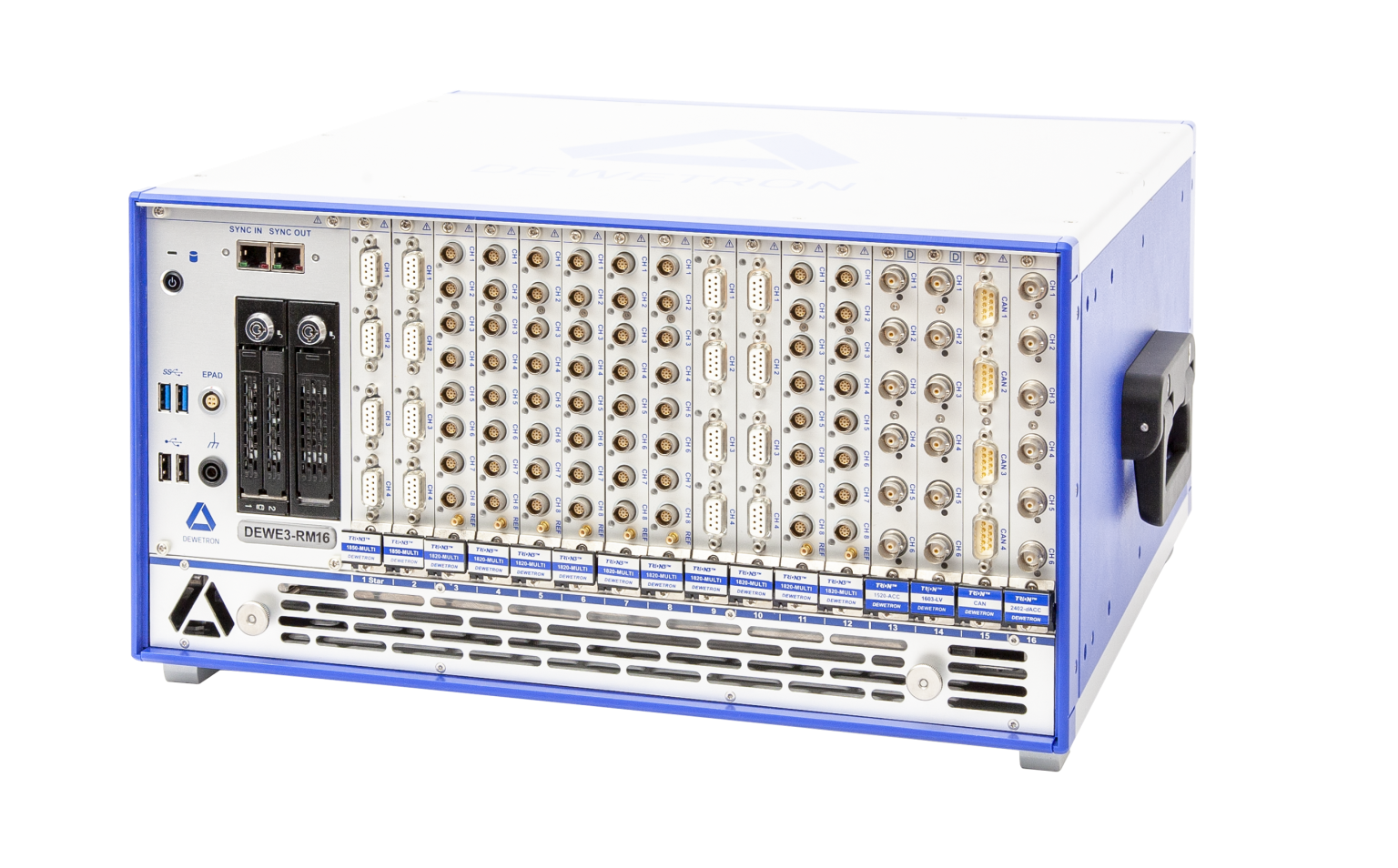 PU[REC] – the innovative data recorder
The PU[REC] data recorder is the ideal companion for field tests. With its portable and above all compact design, the PU[REC] can always be where you are. This DAQ system offers you a 15.6″ multi-touch display, up to 200 kS/s sampling rate, 16 expandable measurement channels and much more. Additionally, it is possible to equip the PU[REC] with a high-speed CAN interface. The pre-installed OXYGEN measurement software also allows you to evaluate data locally on your system. The PU[REC] data recorder is particularly suitable for less elaborate, but at the same time versatile projects. In the aerospace industry, for example, our PU[REC] is extremely popular due to its mobility and robust housing. Engineers use it primarily for flexible, smaller measurement tasks on test benches or rocket engines. Another example of a possible use case can be found in our success story on testing high-performance material wires.
What else you need to know about us
Modularity and expandability combined with high reliability – these are the values we emphasize in the development of our systems. Thus, all our all-in-ones or mainframes can be extended by means of so-called front-ends. Front-ends enable high-speed and fully synchronous channel expansion of your existing system. Similar is possible with our software-based network option OXYGEN-NET. It is also possible to connect front-ends to a PC. This turns our front-ends into the smallest 4-phase power analyzers available on the market.