Your advantages with our systems
Modular in hardware and software
Long-term and transient recording with one instrument
Suitable for all major sensors with internal power supply
Customizable signal connectors
Reports according to standards and test procedures
Independent measurements through battery powered instruments
1. Power Analysis for broadband measurements
DEWETRON power analysis is the ideal procedure for research and development, certifying institutions as well as close-to-production tests and startup procedures.
DEWETRON solutions have mastered the challenge of distributed measurement technology with either mobile or stationary broadband power measurements. Highly accurate measurement solutions achieve synchronous data acquisition and online performance calculation of various power groups that are the result of multiple configurations, which means that all parameters are being calculated online synchronously and displayed live.
With DEWETRON, you'll find a partner who supports you from startup procedures through post implementation and trainings.
Benefits:
High precision and synchronous calculation of several power groups
Determination of efficiency and loses
Recording of dynamic processes
Synchronous sampling up to 10 MS/S/ch
High-speed isolated modules
Analysis of rotation speed and torque
Observation of the rotary field
Additional data: pressure, temperature, vibration, strain, CAN data and GPS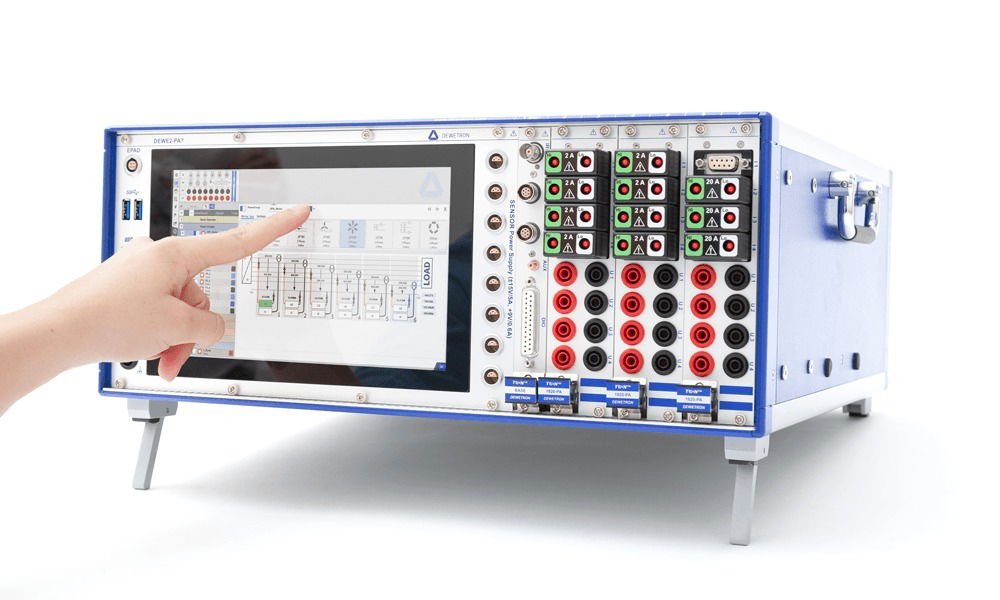 2. E-Mobility Testing and Analyzing
Battery powered vehicles are becoming more and more common on our roads and in our lives. DEWETRON is your competent partner to analyze, test and verify e-bikes, e-scooters and other electric vehicles during real drive tests.
Combination of combustion analyzer & power analyzer
With the combustion analyzer – a powerful tool for the analysis of combustion engines – and the DEWETRON power software – used for the analysis of electrical power grids – DEWETRON provides the ideal solution for both fields.
While both modules can be run independently to perform measurements on either combustion engines or pure electrical engines, they can also be parallelized to become the perfect tool for testing hybrid vehicles and sheer electric vehicles.
Analysis of both, electrical and combustion engines at the same time
Isolated wide range voltage and current modules (300 mV…1 kV)
Synchronous acquisition of vehicle bus data via CAN or FlexRay
Online power and efficiency calculation
High bandwidth up to 2 MHz
Acquisition rate up to 10 MS/s/ch synchronous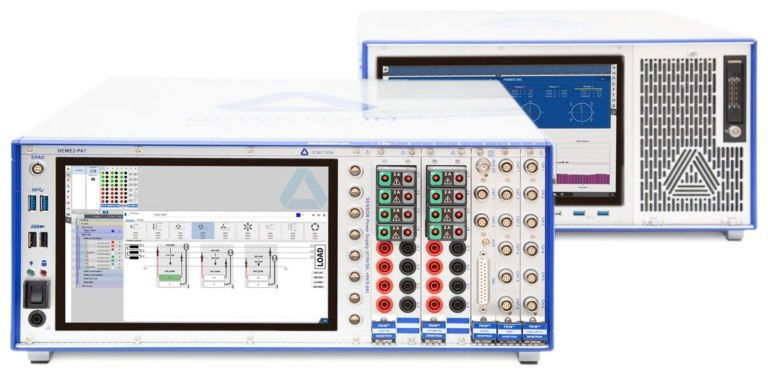 3. Testbed power analysis with multi signal power analyzer
The electrification of cars and other vehicles rises the complexity of power trains, electrical engines and control units. This increases the need for highly accurate, synchronized measurement solutions for R&D and test.
Multi signal power analyzer for testbed applications
DEWETRON is your competent partner for fully integrated MULTI SIGNAL POWER ANALYZERS for high voltage, battery, automotive and electrical powertrain testbed applications.
HEV and EV, train, truck testing
Electric powertrain testing
Battery testing
Testing electrical control units and other electrical systems
Synchronous acquisition of voltages, currents, temperatures and other analog signals
Online calculation and analysis of several multi-phase (1, 2, 3, …,7, or more) power groups DC/AC
Synchronous acquisition of CAN, FlexRay and LIN communication
Acquisition of mechanical parameters like torque and rotation speed
Fully integration into testbeds and testbed environments
Supporting standards for measurement and calibrations systems (MC systems)
Parallel data stream of several measurement systems
Decentralized and distributed synchronized power analysis
Synchronization of several measurement systems